Endusers
The ROSETTA public-private research project aims to make audiovisual programs accessible to as many people as possible. A multidisciplinary research team conducts studies on audiovisual accessibility solutions regarding the practices of subtitling/captioning of video content and the automatic generation of virtual signers.
We carry out focus groups, individual interviews and online tests to collect user reviews in order to meet their needs as best as possible.
Focus groups to approach the ideal of accessibility
We want to work with external participants to consider and meet their needs, but also to collect their opinions and perceptions in order to make ROSETTA's final solutions accessible, acceptable, useful and usable to the greatest number of people.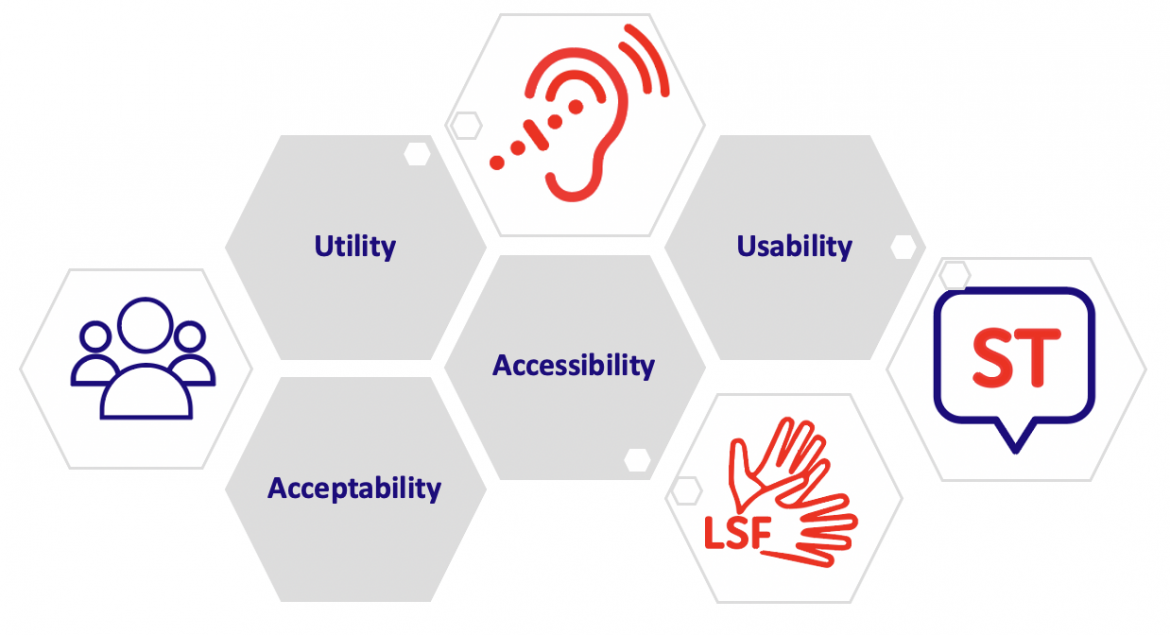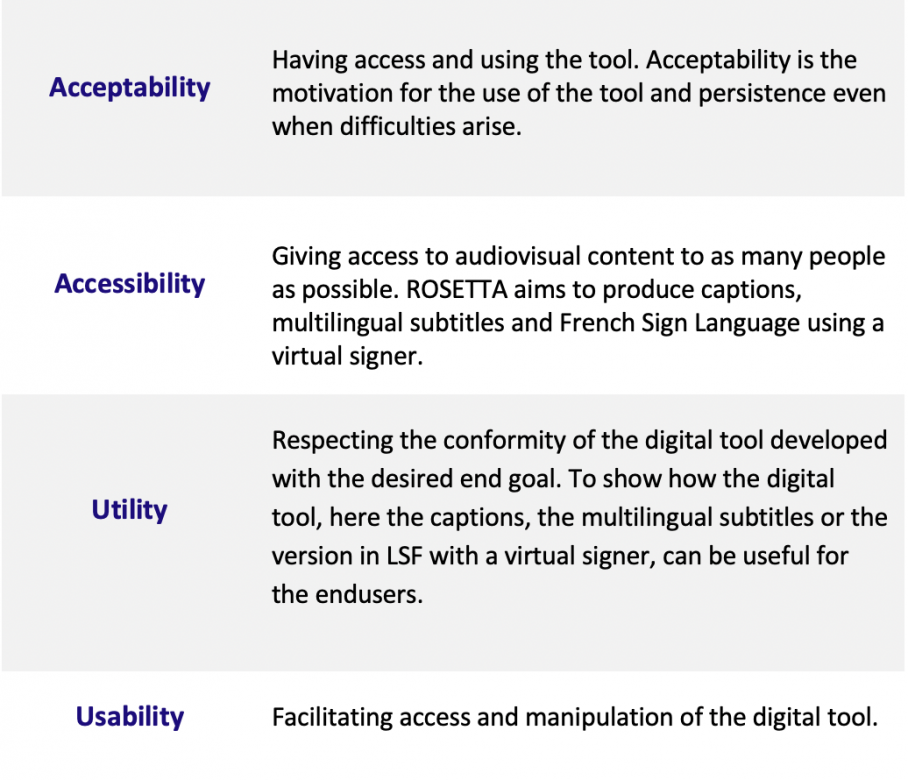 At this point, we conduct focus groups and individual interviews to gather user feedback on the quality of subtitling/captioning and LSF.
The focus groups aim to address the ideal of accessibility to audiovisual media. Different user groups will therefore help to discuss two solutions: subtitles/captions and French Sign Language.
The presence of subtitles (ST) in audiovisual content
Participants will be exposed to video clips from the project simulating different uses of audiovisual subtitles. This will allow us to obtain the performances of each group on the position of the ST in the audiovisual by collecting the participants' perception on this subject.
The presence of French Sign Language (LSF) in audiovisual content
We will expose participants to various video clips / audiovisual content with sentences expressed by a virtual signer (avatar). Our goal is to obtain a representative vision of LSF produced by a virtual signer and to collect participants' perception of it.
The aim is to assess the extent to which the virtual signer, with its physical and facial gestures, can be acceptable, useful and usable by people practicing French sign language. The feedback from these excerpts will help guide the research conducted by the partners while taking into account the needs and feedback of the users concerned.