Home page – English
Access solutions for audiovisual content offering automatic multilingual subtitling systems and experiments with a virtual French Sign Language (LSF) signer, based on the latest breakthroughs in Artificial Intelligence and Deep Learning.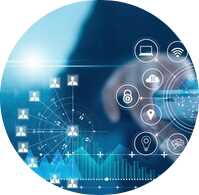 From producers and broadcasters of audiovisual content to end-users, ROSETTA is targeting a wide range of stakeholders
Discover the ROSETTA project on video
ROSETTA project by a signing avatar
Collecting and Producing Corpora
 … to be used for machine learning approaches, film/video making, etc. 
Captioning Production Modules
In collaboration with SYSTRAN, in this module LIMSI develops neural models for the production of captioning. 
Multilingual Captioning/Subtitling Translation Module
The production of automatic captioning and subtitling into English, Spanish, Chinese, Italian and Portuguese. 
French Sign Language Generation Module – LSF
The strength of the AZee intermediate representation is to reflect the multilinear character of LSF by linking form and meaning. 
LUTIN, responsible for Module 6, will set up a classic protocol to assess the contribution of the new technologies compared to existing ones. 
In Situ and Focus Groups Tests
With the LIVING LAB approach, Module 7 aims to anticipate the success of the ROSETTA project. 
Any questions? Contact us!
Feel free to contact us for more information about the project
Subscribe to our newsletter !
Keep updated about new ROSETTA developments and achievements.